My book
I wrote "Io Non Sono a Dieta" (I'm Not on a Diet) in 2014, to invite people to embark on a mouthwatering journey
to embraces the joy of savouring every bite.

This book was also liked by the famous kitchen goddess Nigella Lawson, who tweeted about it.

I was about TO DIE when I saw it! She is my favourite cook EVER!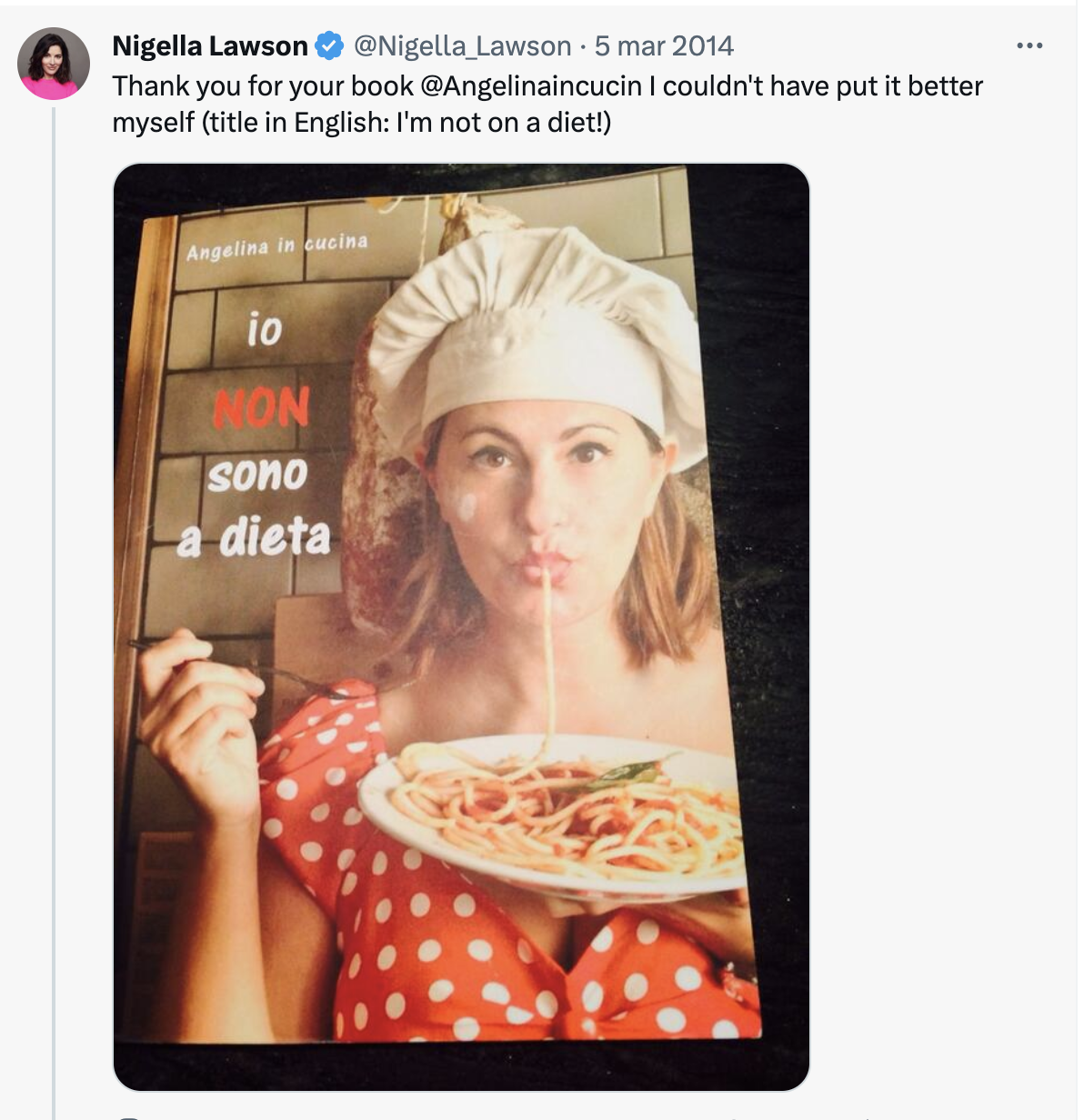 Even my friends from "Casa Alice" made me really happy!

The fantastic Franca Rizzi together with the legendary Daniele Persegani,
mentioned my book during one of the episodes of their show!

Click on the pic to see the video

You can buy the book by clicking one of these links below. Bear in mind, the book is only available in ITALIAN for now:

YOUCANPRINT
INMONDADORI
IBS
AMAZON